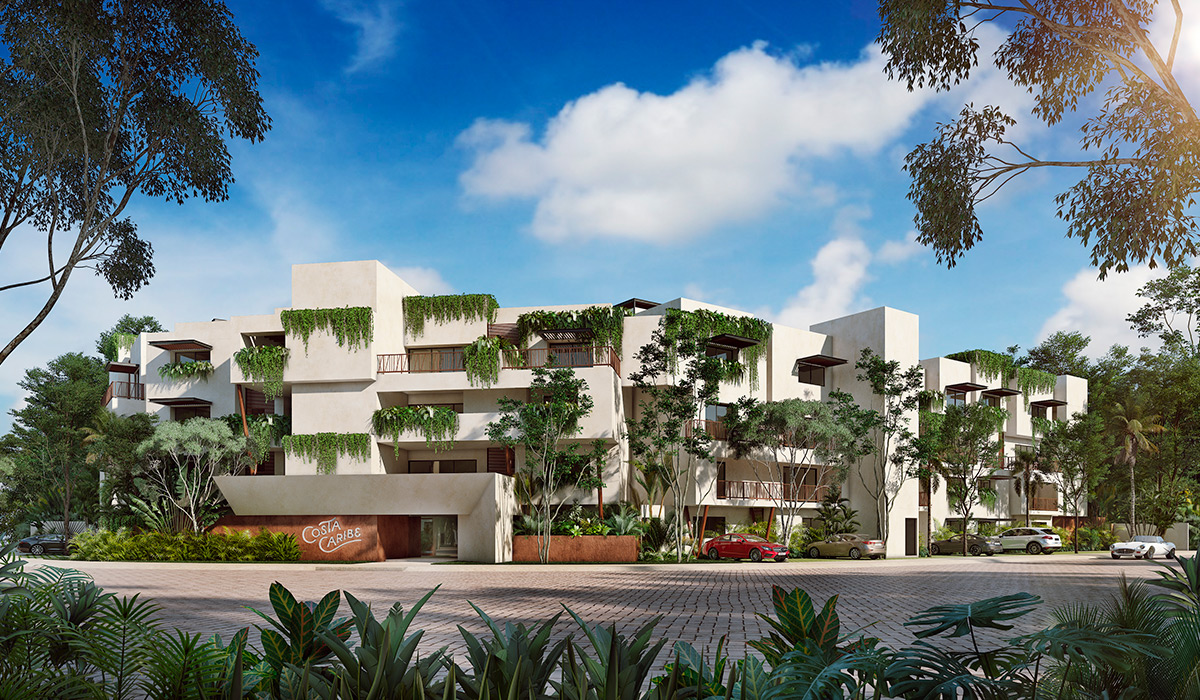 At SIMCA Desarrollos we design real business opportunities within the best areas in southeast Mexico. Today we'd like to tell you about our newest investment opportunity in the Mayan Riviera.
Just two minutes away from the beach and the magical village of Tulum, surrounded by the majestic tropical rainforest: that's where you'll find Costa Caribe by Singular Hotels, an apartment complex that offers amazing opportunities for investors such as yourself.
Consisting of 4 levels with 66 units starting at 50 m2 (538 sq ft) and amenities that rival those of a hotel, this complex promises high potential capital gains and ROI.
Invest in Costa Caribe and upgrade your luxury apartment to a hotel operation, a service that not only furnishes it, but provides personalized attention to your guests through the Singular Hotels chain, which is a leading company in the hotel industry with over 15 years of experience in the Mayan Riviera.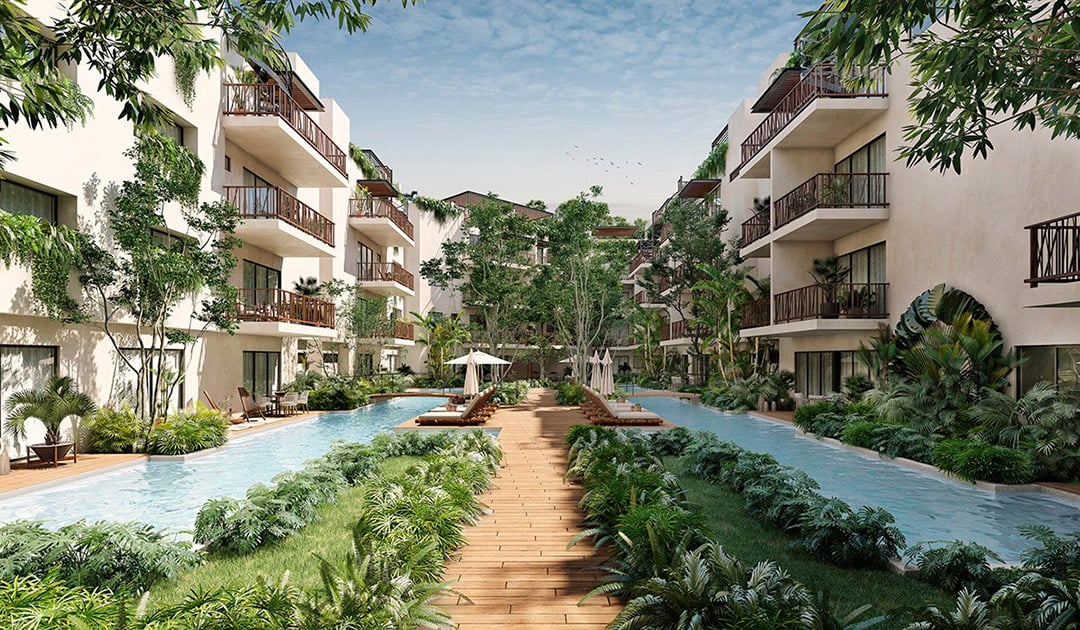 Unity is strength. That's why we're confident that Costa Caribe, together with Singular Hotels, will make your investment a success.
Its harmonious design, luxury finishes and amenities such as four swimming pools, pool bar, snack bar, zen and yoga garden, lounge area, gym and more, make Costa Caribe one of the most attractive apartment complexes in Aldea Zamá.
At SIMCA Desarrollos we want to provide you with the tools that will boost your investment, and through this visionary combination of luxury + exclusivity and hotel operation, we ensure your investment's success in one of the most popular destinations in the Mexican Caribbean, visited by both Mexican and international tourists.
Would you like to find out more about Costa Caribe by Singular Hotels? Schedule a call to get a closer look at all the details and benefits of your next investment.