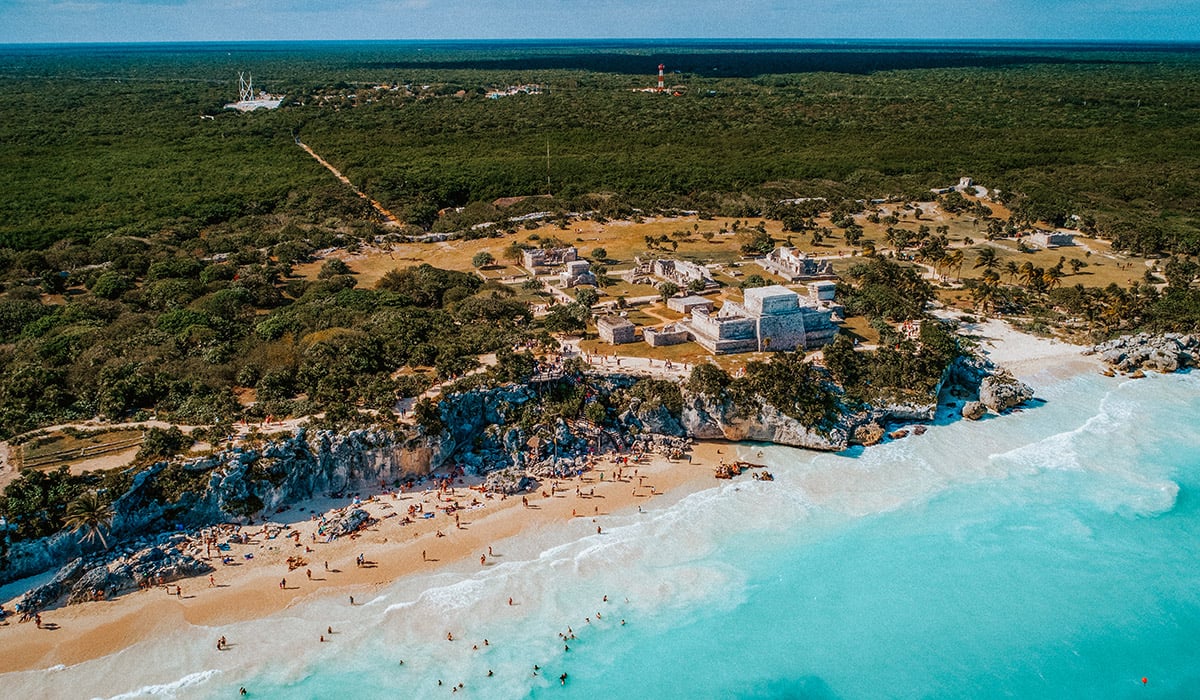 When we think of Tulum, the first things that come to mind include relaxing, paradise, and quality of life. However, there are other words that perfectly describe this destination: investment, capital gains, and high returns on investment rates.
Tulum is, par excellence, one of the best-liked destinations by Mexican and international visitors. According to the state of Quintana Roo's Board of Tourism, 2021 has seen the number of visitors to Tulum increase by over 46% compared to 2020; this percentage is expected to increase as social and commercial activities affected by Covid-19 continue to reopen.
The Tulum archaeological site is the second most visited in Mexico's list of tourist attractions, with over 2 million visitors per year (2019).
Today we'd like to tell you more about three of the most important federal projects that will be taking place in this area, and which will strengthen Tulum's profile as the best option in the Mexican Caribbean for high-yield investments.
1. Tulum Airport
In October 2020, the Mexican Government announced the Tulum International Airport, which will aim to improve the infrastructure of the country's southeast region. The project will benefit the Peninsula in its entirety, and will make Tulum a global icon, which will in turn increase the value of the residential complexes found there.
2. Mayan Train
The Mayan Train is another federal project that seeks to increase the area's infrastructure. It aims to connect the different archaeological, commercial and tourist sites in southeast Mexico, and it is expected to become one of the most important transportation options in the coming years.
3. Modernization of the Tulum-Cancun Highway
Infrastructure is essential for socio-economic development. The roadwork plan for the section that connects the Cancun International Airport with the city of Tulum has been finalized with the region's growth in mind. The works, which aim to modernize, repair, operate and provide maintenance to this road due to its intersection with the Mayan Train, are expected to begin in 2023.
Tulum's idyllic landscape is attractive not only for travelers, but also for investors looking for business opportunities that will yield high returns.
With these first-rate urban and infrastructure improvements looming, Tulum is becoming the best place to invest in the Mexican Caribbean. Make the most of this opportunity to invest in an area that's predicted to yield great returns.
At SIMCA we offer real business opportunities that guarantee returns on your investment. Find out more about our newest project in Tulum, Costa Caribe by Singular Hotels.