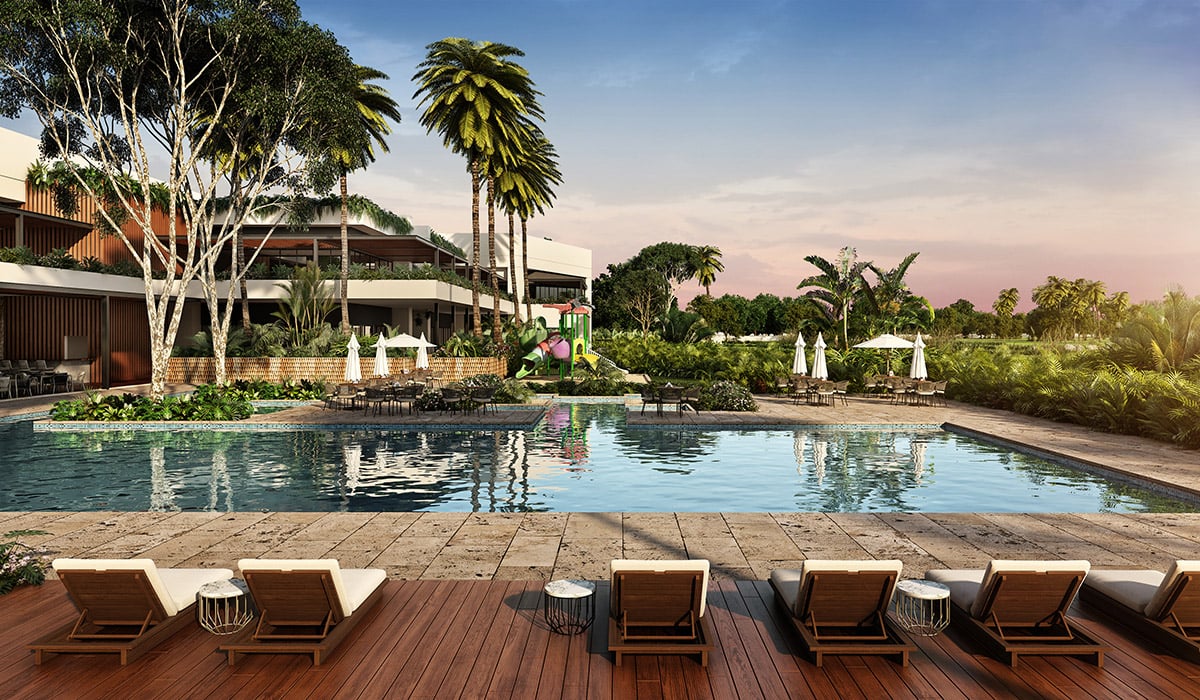 Today we are going to talk to you about a unique residential project. It is Provincia, an exclusive development in Mérida that modernizes the concept of a residential golf club to offer you a 100% family atmosphere, a safe environment, and a space to enjoy your favorite sport.
Here, life goes by calmly, in the safest city in southeastern Mexico. In Mérida, the time seems to stop; all the daily stress loses meaning to the serenity and calm of the people. Imagine enjoying this peace and tranquility within your own home.
You will find Provincia in the north of the city, one of the zones with the highest capital gains. It is very close to the sea and the beautiful beaches of the Yucatecan coast. Around this area, there are first-class services such as universities, shopping centers, gyms, hospitals, and entertainment centers.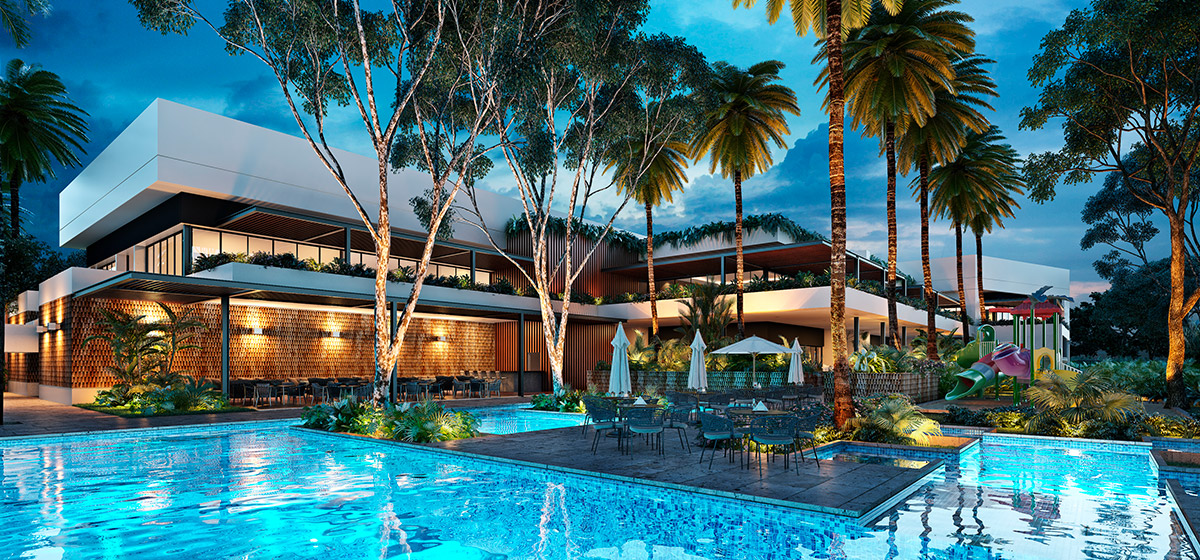 This residential development offers you the best of a private golf club. The golf club has 9-holes, par-3 courses to enjoy faster and more dynamic games. You also can play at night thanks to our Golf All Day policy. In this way, Provincia is at the forefront of the concept of residences & golf.
Besides the golf club, Provincia has amenities for your whole family. In this residential area, you will find a clubhouse, a shopping area, a business center, an events hall, swimming pools, paddle tennis, tennis and soccer courts, restaurants, kids & junior club, yoga area, sauna, and steam rooms, and much more.
In this little piece of Mérida, an environment of peace, tranquility, and harmony is possible. The main entrance has protected access with the highest security standards. We are always thinking about the safety of your family.
Learn more about Provincia and invest in a quiet and safe space to live. This gated community is ideal for having fun playing golf and spending unique moments in the company of your loved ones.
You may be interested in: Merida, Yucatan: The Best Place For Living and Investing