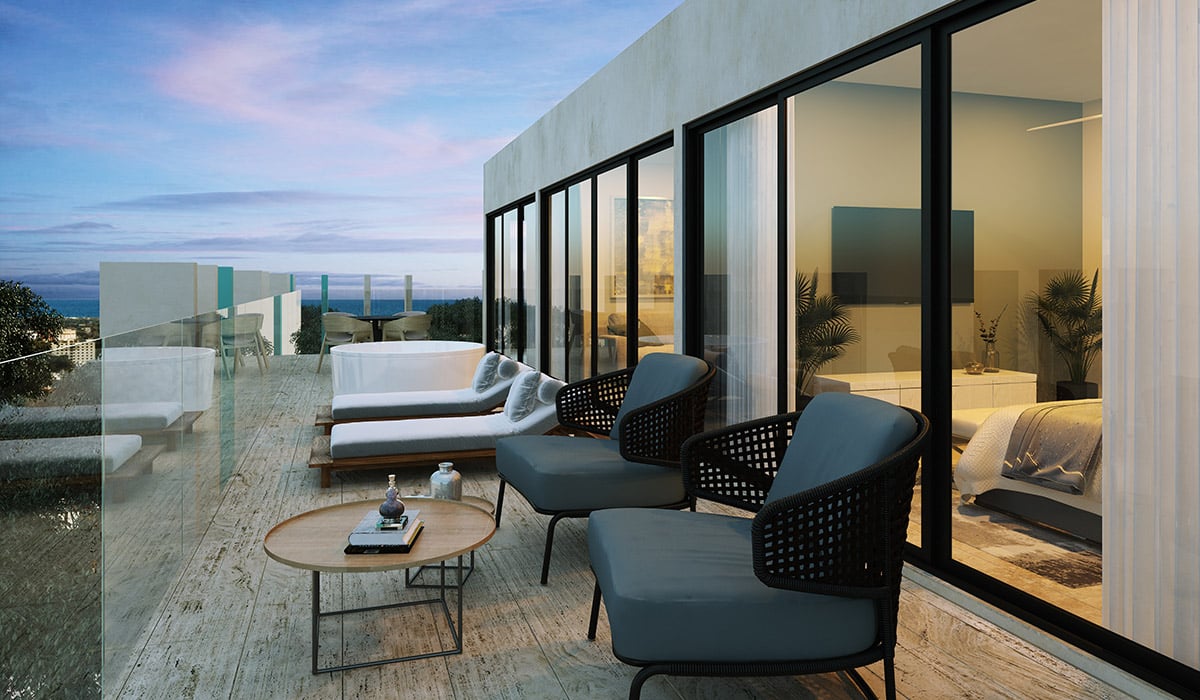 Investing in apartments in the Riviera Maya is the best decision you can make to grow your wealth and generate profitability. The capital gain of this area is one of the elements to consider before investing because various positive factors guarantee great investment returns. Let's analyze the advantages of this famous tourist area:
Location
Geographically, it extends from Puerto Morelos to Punta Allen, about 210 km (130.5 mi) in length. Within the Mayan Riviera, there are many sites to visit as Playa del Carmen, the archaeological sites of Tulum and Cobá, the island of Cozumel, the Sian Ka'an Biosphere Reserve, a diversity of cenotes, beautiful beaches, and much more.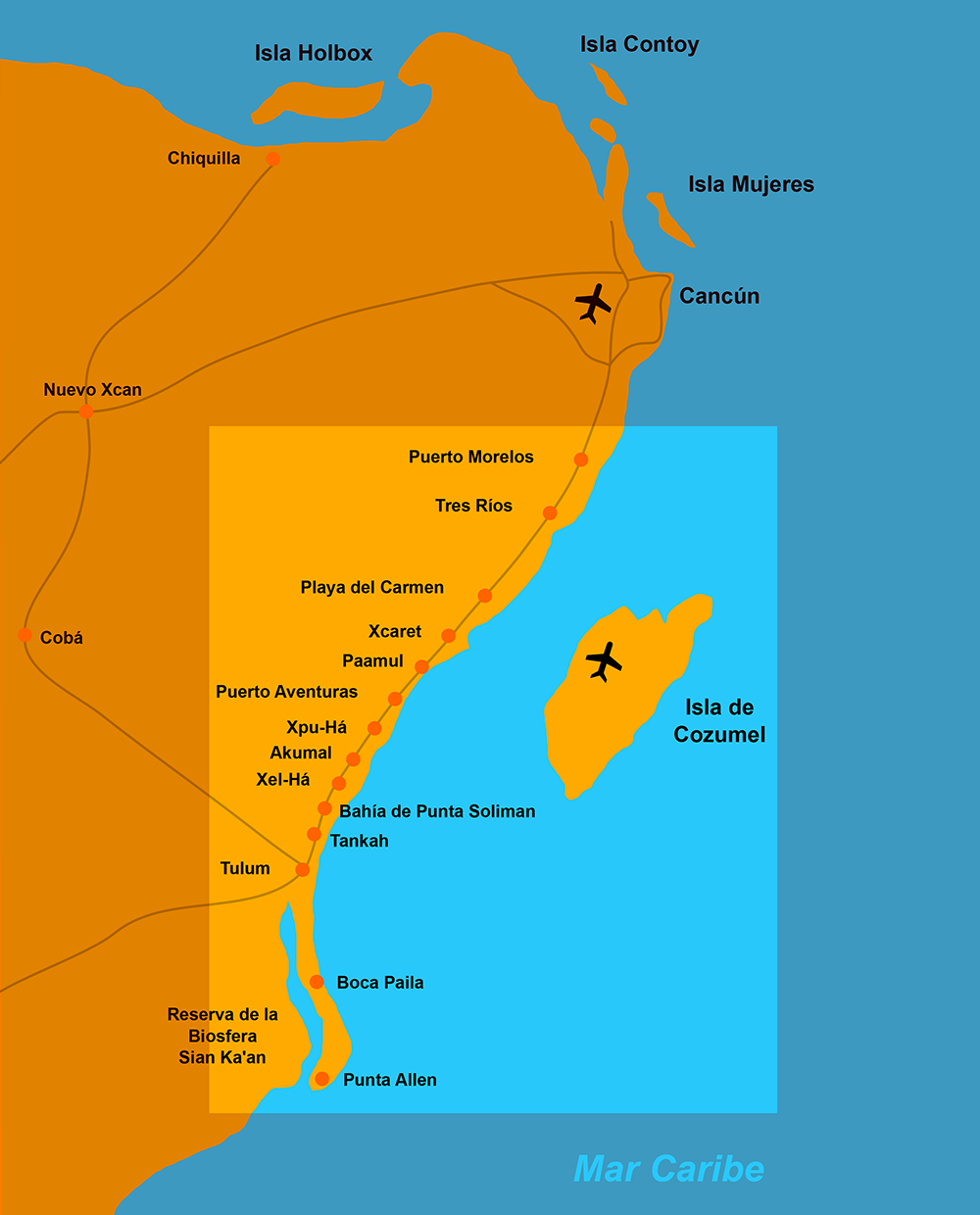 Access routes
You can reach any area of the Mayan Riviera from the Cancun International Airport, which receives the most variety of foreign airlines in the entire country. Also, you can get to the Riviera through the Merida-Cancun highway that connects this area with the rest of Mexico. In addition, you can travel the entire coastline with the Cancun-Chetumal Road. By sea, you can get there through boats and cruise ships.
Demand
The Mayan Riviera is one of the main tourist areas of Mexico, and it receives both national and foreign tourists. Every year, it maintains an occupancy rate above 80%, and in high season, hotels and condominiums achieve between 95% and 100% occupancy.
Residential areas
The Mexican Caribbean offers more than 98 thousand rooms of accommodation that are occupied year after year. For this reason, every day, more residential areas are emerging for people seeking heritage by the sea. Some of these new developments are apartments or condominiums with exclusive amenities and services that increase their value.
Counting on all these advantages, you should consider investing in a luxury apartment in Tulum or Playa del Carmen. Here, you can find great opportunities to turn your heritage into a second home near the beach, a rest option, or a profitable business by renting your property to a third party.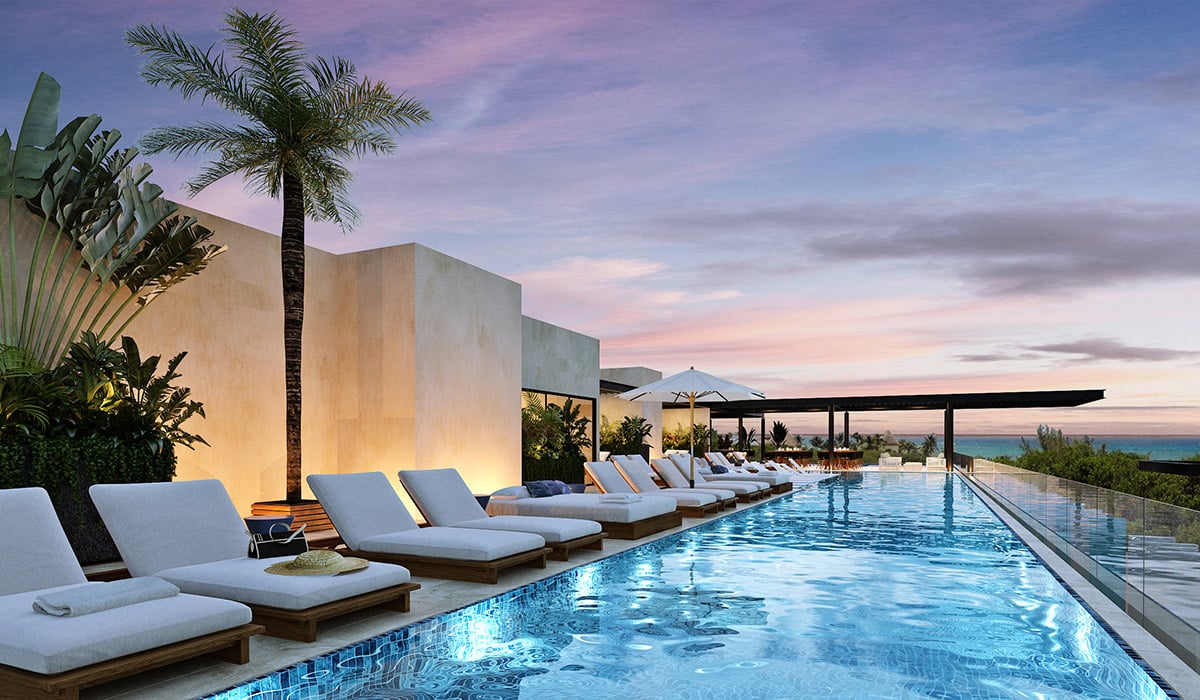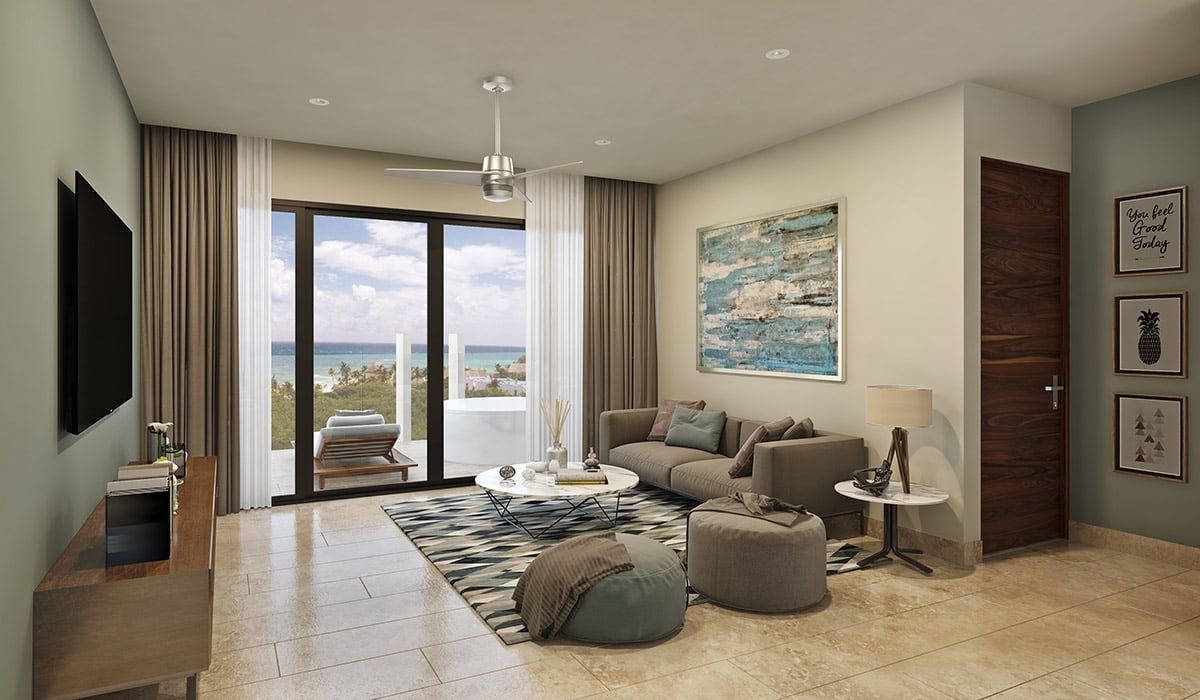 We recommend you Serenada, a residential project located in Siempre Playa - Midtown, an area designed for walking, cycling, shopping, having fun with friends, and tasting exquisite gastronomic flavors. It is located a few steps away from 5th Avenue and very close to the beach.
Serenada is a complex of 64 apartments with two bedrooms and six penthouses with a Lock-Off1 system to have independent rooms and use or rent them separately. It has amenities such as a shopping area, gym, sky bar, children's club, pool, among other options.
Learn more about Serenada and dare to make an investment in a luxury apartment in the Mayan Riviera to obtain great benefits.
1.- Closed-door room division system.
You may be interested in: SIMCA'S Top Secrets or Why We Offer the Best Real Estate Options