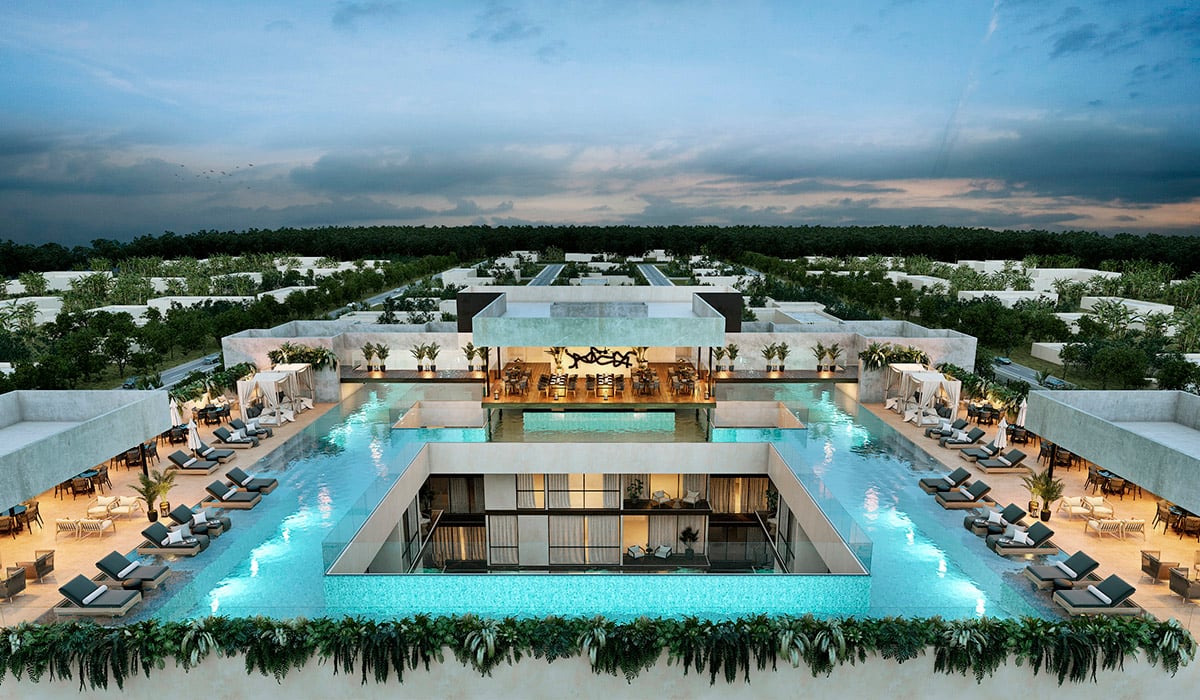 At SIMCA Desarrollos we're happy to welcome you to a unique space, where you'll feel connected to the universe. Introducing Ceiba at 25, the majestic tropical paradise in Playa del Carmen—a new real estate project where you'll make the most of one of Mexico's most important tourist spots.
The Ceiba is the sacred tree of the pre-Hispanic Maya people. To them, it represented the connection between Heaven, Earth, and the underworld. Today, the Ceiba treetop is home to the universe, and its shade, to Ceiba at 25.
Ceiba at 25 Condo Paradise is an exclusive residential project in Playa del Carmen, which elevates the standards of design, luxury and comfort in developments along the Mayan Riviera. This six-level building comprises 92 one-, two- and three-bedroom apartments starting at 52 sq m (559 sq ft).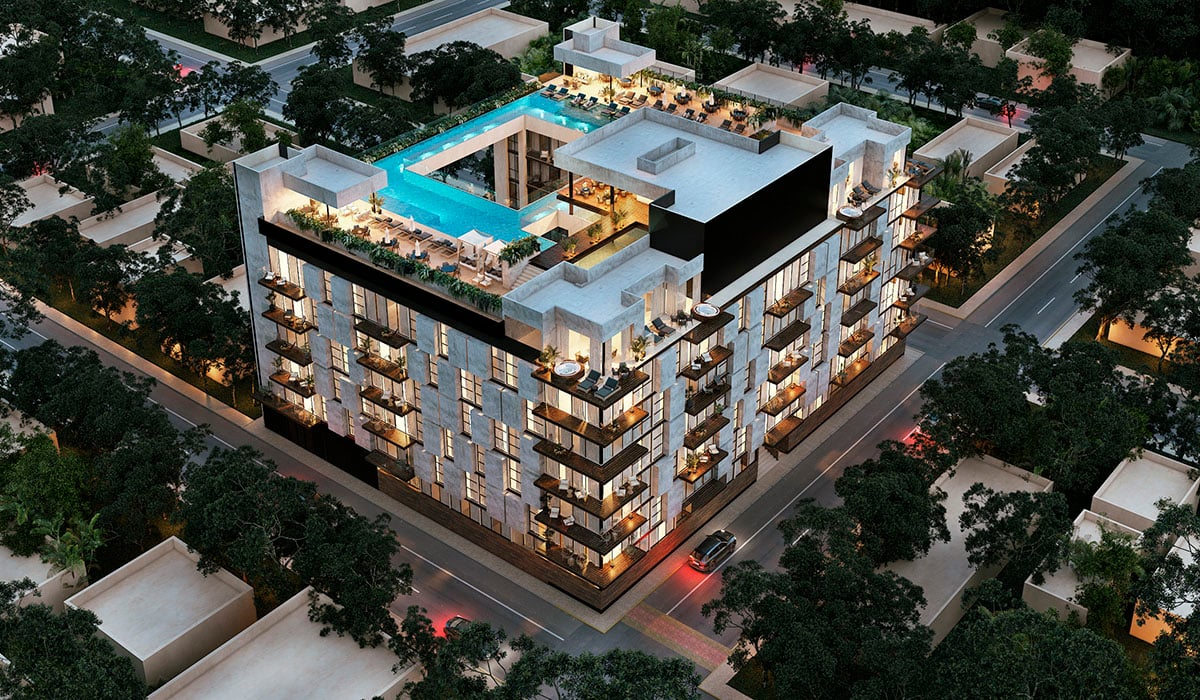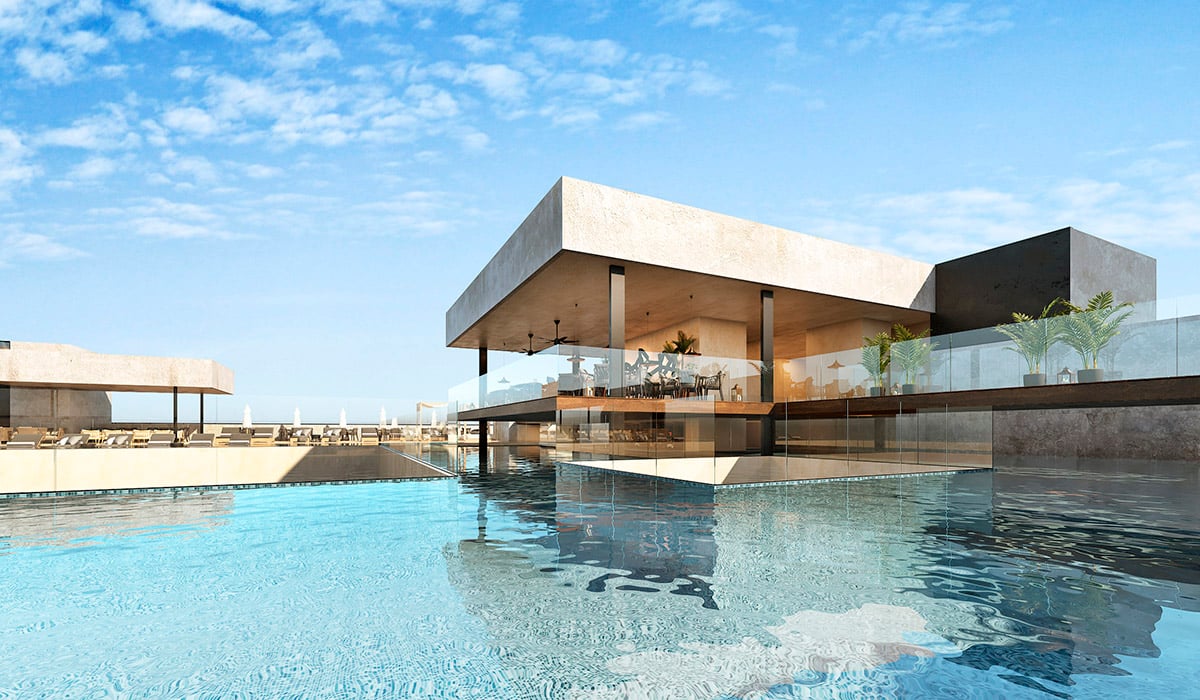 It's your connection to paradise. When you roll the curtains in your room, you'll discover an exceptional natural setting and enjoy the proximity of the beautiful white-sand beaches and the turquoise sea. Inside, you'll find luxurious rooms and common areas centered around the ceiba tree.
Its location is amazing: it's located in Playa del Carmen's GOLDEN ZONE, just a few steps away from its iconic Fifth Avenue. This area comprises an astounding variety of restaurants and bars, as well as boutiques, shopping centers, handcrafts, tourist attractions and more.
Once you've experienced and enjoyed Ceiba at 25, you'll never want to leave. Its services and amenities offer you a wonderful way to experience paradise. It boasts, for example, a restaurant, infinity pool, gym, pool bar, parking area and multipurpose lounge.
Discover what it's like to live in a tropical paradise, in the shade of the Ceiba tree. If you'd like to find out more about Ceiba at 25 and the special offers available for this new investment opportunity, schedule a call and one of our executives will get in touch.