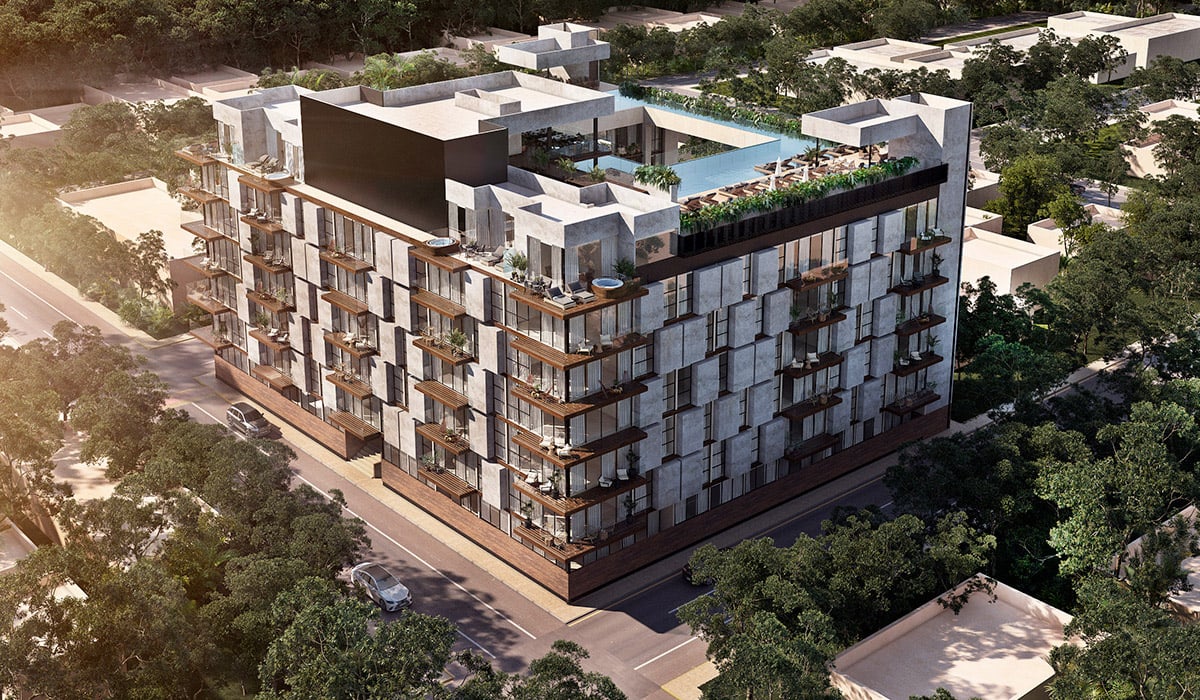 La Ceiba is a sacred tree of great importance for the pre-Hispanic Mayans. For them, this tree represented the connection between earth, heaven, and the underworld. Today, in the cup of the Ceiba is the Universe, and under its shadow is Ceiba at 25, the tropical majesty of the Mayan Riviera.
Ceiba at 25 Condo Paradise is the new project of SIMCA Real Estate in Playa del Carmen and represents a unique investment opportunity. It is an apartment building with 6 levels and 92 units ranging from 52 m2, with one, two, and three bedrooms.
The location of Ceiba at 25 is outstanding. You will find the building in the GOLDEN ZONE of Playa del Carmen, one of the most exclusive areas with access to the most important tourist attractions. It is located just a few steps from the beach and the iconic 5th Avenue, internationally recognized for its gastronomic and commercial diversity.
This Residence project raises the standard of design, luxury, and comfort in developments along the Riviera Maya. When you draw the curtains in your room, you will discover an exceptional natural setting, and inside, you will find luxurious spaces and common areas with the Ceiba as the protagonist.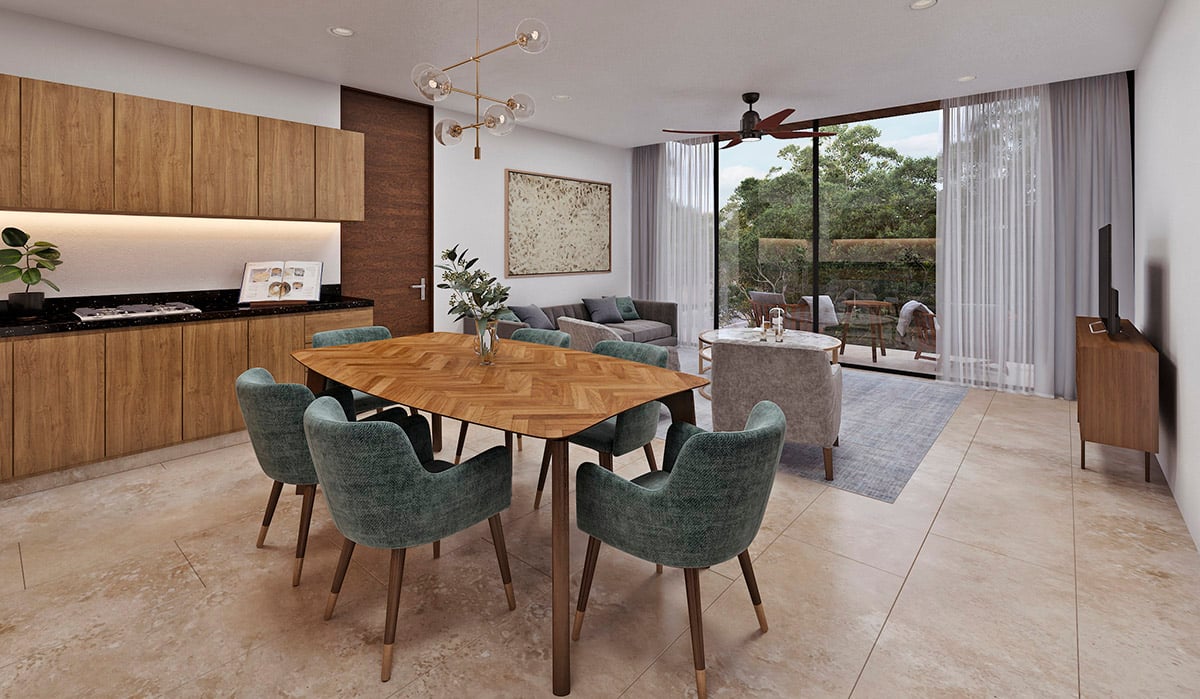 At Ceiba at 25, you will experience a great way of life. The services and amenities offer you a connection to paradise. Here, you will find a restaurant, an infinity pool, gym, pool bar, parking, and a multipurpose room.
In addition to the benefits of living in this majestic and tropical place, Ceiba at 25 allows you to invest in a worthwhile destination with high capital gains. Some units in the building have a Lock-Off system that will let you use the rooms separately and put the bedrooms up for rent to generate extra income and increase your ROI.
Learn more about the tropical paradise under the shade of the Ceiba and discover the promotions we have for you. Take advantage of this new investment opportunity in Playa del Carmen. Ceiba at 25, awaits you.