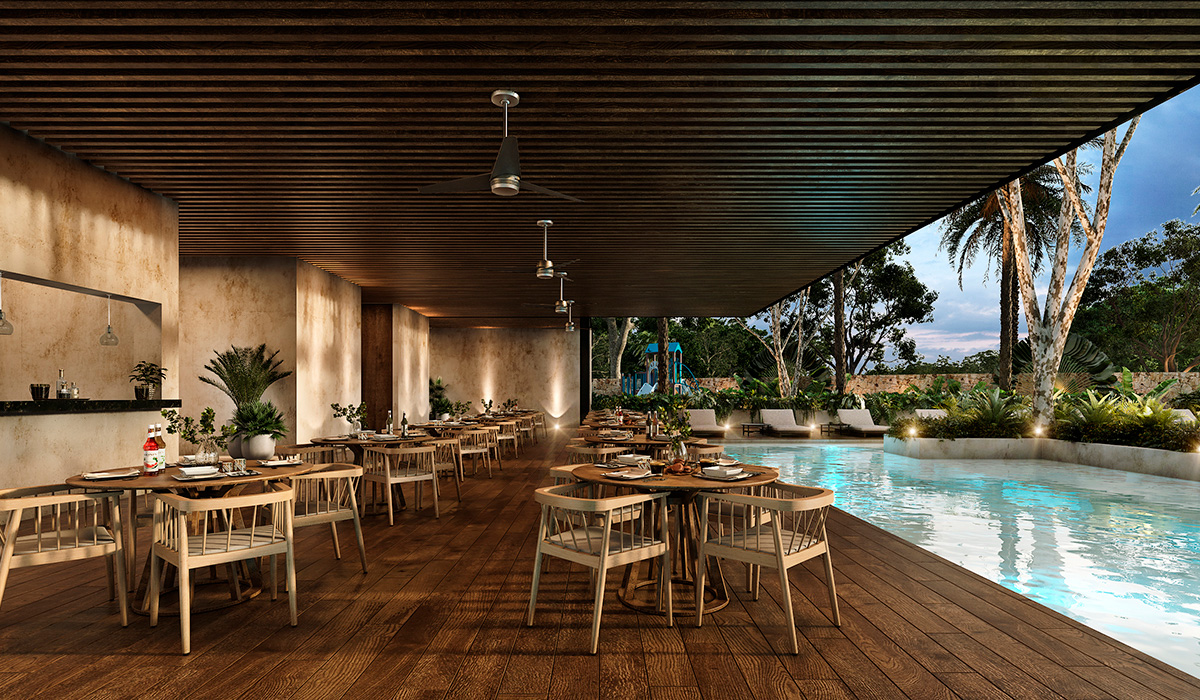 Campo Magno is a residential space for the whole family; here, you can build a future for yourself and your children. It is an authentic project in the city of Mérida, which offers the possibility of living without worries. There are many reasons why Campo Magno gives you a change in your lifestyle, but it is its amenities that benefit everyone.
With only 86 residential lots ranging from 403 m2, the master plan of this project is designed to live in a comfortable, private, and exclusive residential space. The quality of the Campo Magno facilities is comparable to that of Compostela, a residential development of the SIMCA Family that has enjoyed great success.
You may be interested in: Discover Compostela: one of the most exclusive residential developments in Merida
Amenities the Whole Family Will Enjoy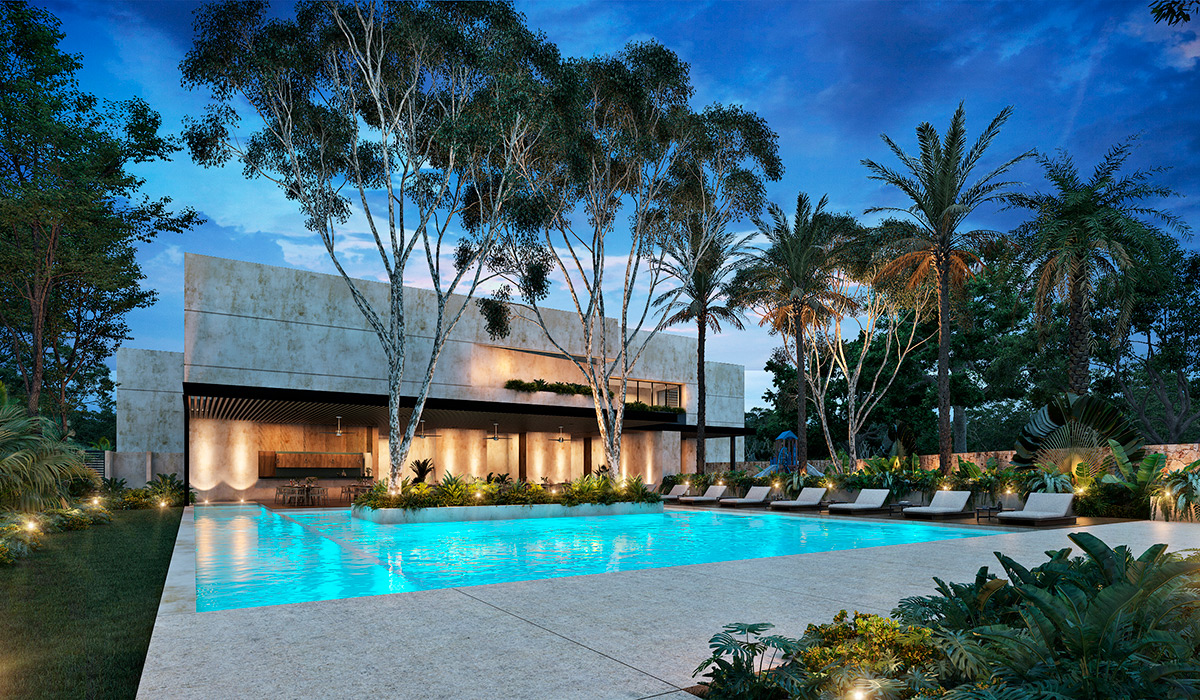 Campo Magno's personalized amenities and services are focused on providing you with better emotional, physical, and social development. For us, the quality of life of you and your family is a priority. Therefore, we want to highlight the amenities that will benefit everyone in your family according to their age and interests:
Children: For the youngest ones, we have a kids club and kiddie pool, while for the fun of the older ones, we have a children's playground and junior's club.
Teens & Young Adults: So that young people can fully enjoy their leisure and recreation time, we have a soccer field, a paddle court, a gym, lockers, and a multisport simulator.
Adults: For adults relaxing and having fun after work, we have a cigar club, a spa and massage area, a business center, a steam and sauna, and a sun deck.
All the amenities are integrated into a Club House that you can enjoy sharing with your family. You will also find a restaurant, swimming pool, event room, and pet park.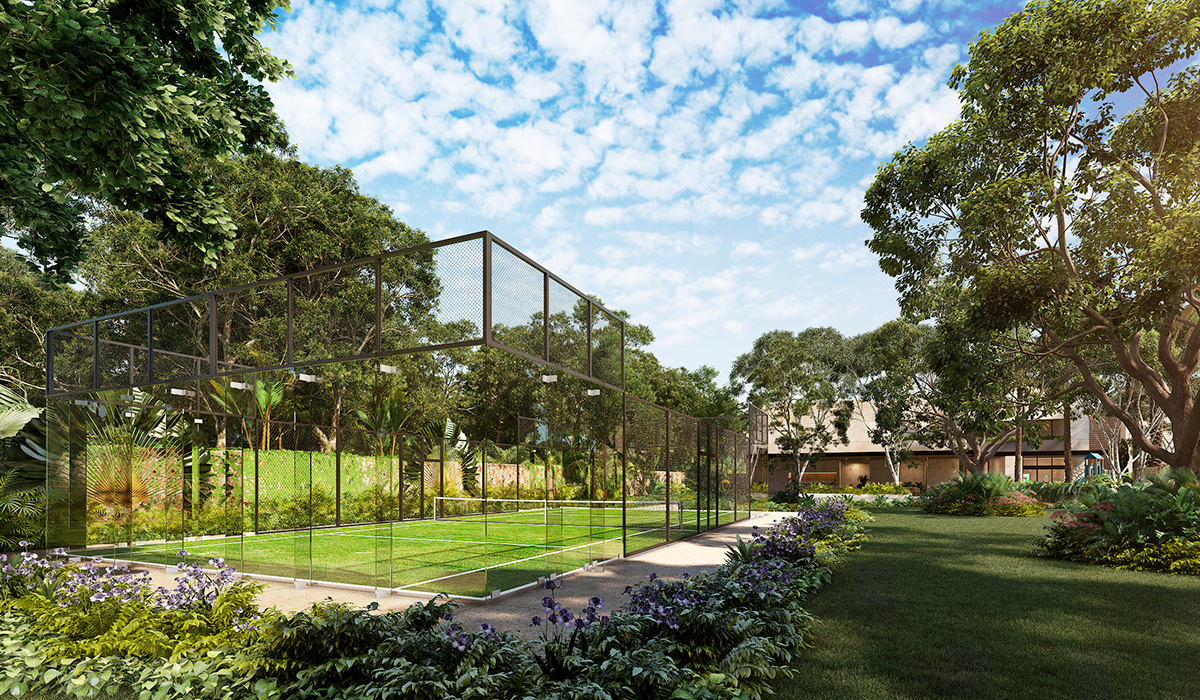 The facilities and amenities of Campo Magno offer you beauty, tranquility, and the quality of life that your family deserves. Invest and build a new future for yourself and your loved ones. Learn more about Campo Magno, the residential space for the whole family, and dare to give the change that your life needs.
You may be interested in: 2021, The Year to Invest in Real Estate