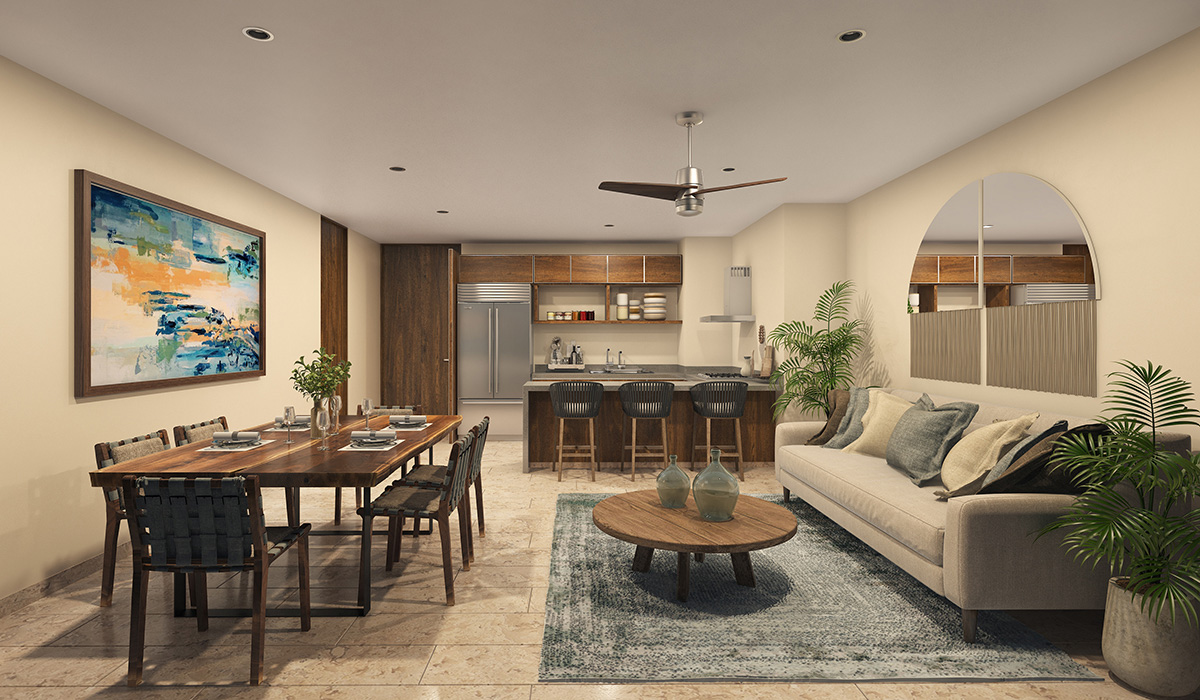 The best apartments for sale in Tulum are in Gran Tulum, a place surrounded by sacred land. Gran Tulum is a residential paradise to live with your family or your partner or enjoy your retirement. Surrounded by luxury, mysticism, vegetation, and the blue of the sea, it is an opportunity to invest in the new area with the highest capital gain in the town, Uno Zero Uno Tulum.
The gated community Uno Zero Uno Tulum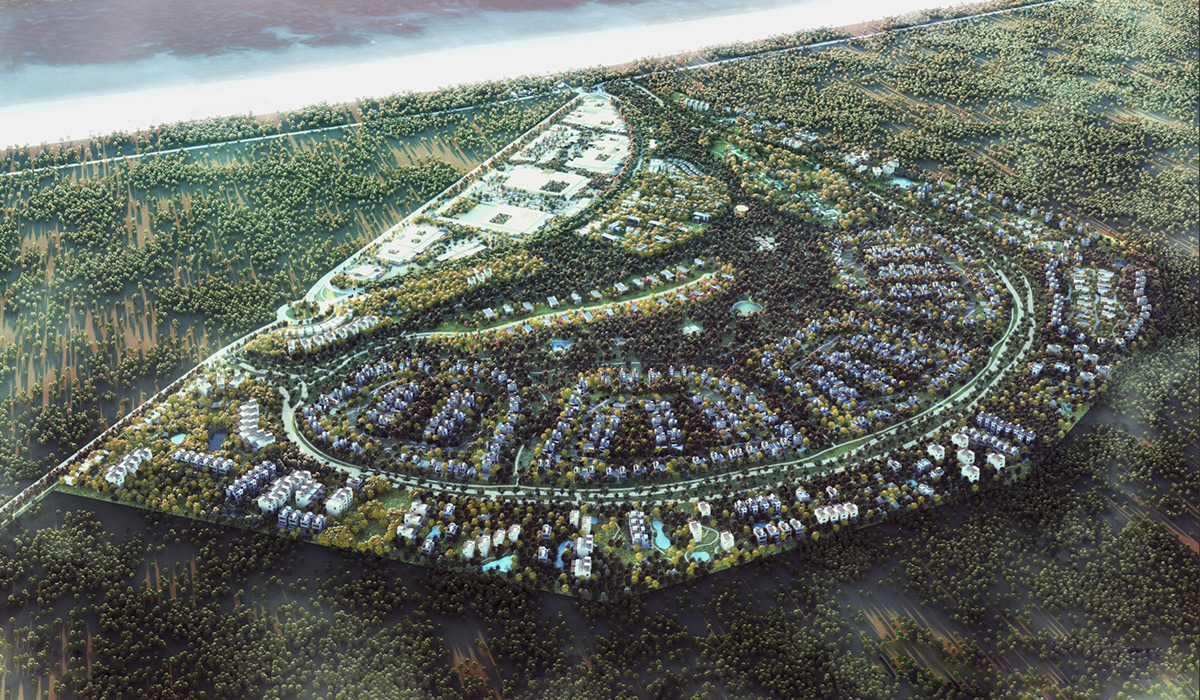 Uno Zero Uno Tulum reinvents the way of living in the Riviera Maya. It is the first gated community in Tulum, which has direct access to the beach. It is located at Km 3.8 of the Tulum - Boca Paila Highway, in one of the areas with the most vegetation. In this space, architecture and nature coexist in balance to maintain the ancestral vibe of Tulum and revitalize the benefits of mother earth. Most of its luxury amenities and finishes are surrounded by jungle, and it has a modern and sustainable architecture.
The luxury apartments of Gran Tulum
Inside UNO ZERO UNO Tulum is Gran Tulum, a refuge created to stimulate happiness. This residential space offers 245 apartments with 2 and 3 bedrooms. All units have a Lock-Off1 system that will allow you to divide your apartment to use the rooms separately. Thus, you will have more possibilities of increasing your ROI.
The Gran Tulum master plan is designed to resonate with the different levels of life according to the local cosmogony. From shelters below ground level, trails to walk the surface, and viewpoints at the top, at every height and depth, you will find amenities that will offer you a new experience: family and children pools, gym, spa, hammock area, yoga area, community garden, and much more.
Acquire your apartment with SIMCA Support
Buying an apartment in Tulum is a guaranteed success, but acquiring a luxury apartment in Gran Tulum with the support of SIMCA guarantees you the best returns on investment. After more than 15 years of experience and more than 3,000 satisfied clients, SIMCA continues to offer investors innovative ways to grow and build their wealth.
Our support consists of three factors: we sell at a real price, we develop premium lots, with the best amenities and services, in areas with the highest capital gains and we offer you a quality service to attend to all your questions and needs.
Invest in the luxury apartments of Gran Tulum and grow with us. Learn more about this project by downloading Gran Tulum's Book.
1.- Closed-door room division system.
You may be interested in: SIMCA'S Top Secrets or Why We Offer the Best Real Estate Options