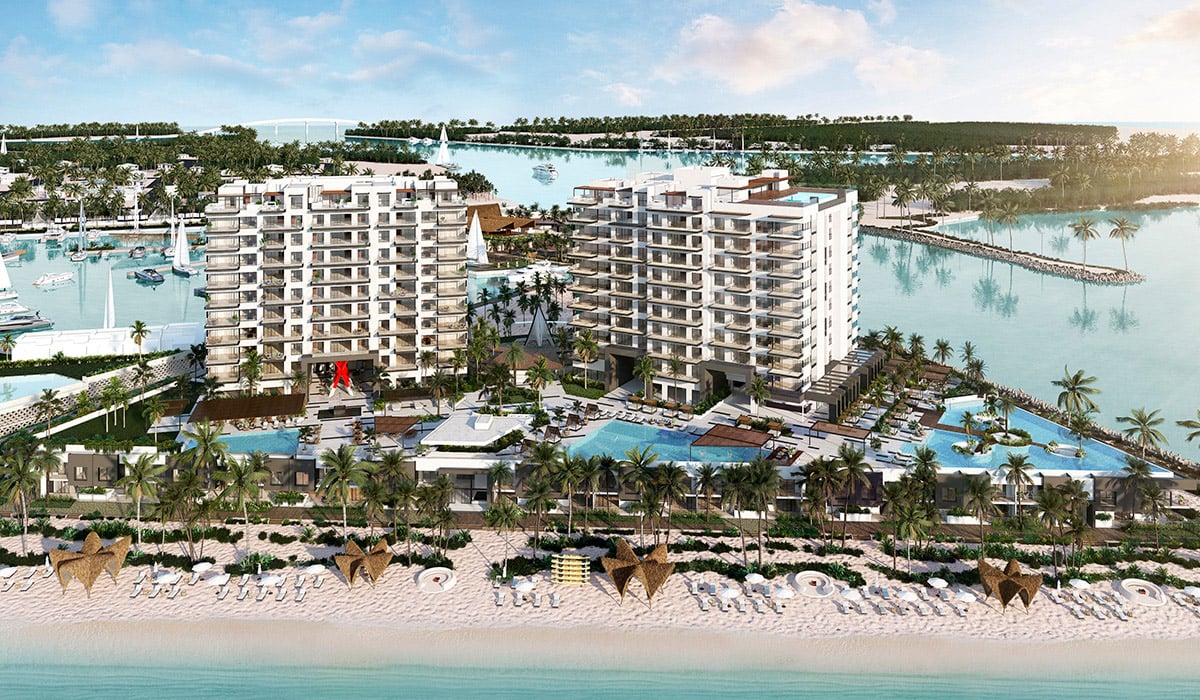 Yucatan has become a point of interest for various investors; more and more developers and entrepreneurs are starting to take a closer look at this destination. While many of them are focusing on its capital: Merida, Yucatan offers an ideal landscape for growth.
It's considered one of the states with the richest biodiversity and cultural diversity; at every corner in Yucatan, you'll find colors, delicious food, and friendly people. This, along with its natural attractions, such as its cenotes (underground rivers) and tropical forests, make Yucatan an attractive tourist destination.
The coast of Yucatan stands out because of its beauty. Its proximity to the Caribbean gives the sea a colorful clarity, as well as some of the cleanest sands in Mexico, which make it a point of interest for tourists looking to get away from the city hustle and bustle and reconnect with nature.
Investing in a beachfront development in Yucatan comes with many benefits; today we'd like to share some of them with you.
1. Lower cost of investment
Unlike other destinations on the Caribbean coast, like Tulum, Playa del Carmen, or Cancun, beachfront properties in Yucatan offer lower prices; this is because the area is still in full economic growth, which provides investors with the advantage of a prime location at an affordable price.
2. Security
Despite its extensive economic development, Yucatan is considered to be one of the safest places to live in Mexico, topping the safety list and statistics, which makes it a great option to invest risk-free.
3. Tourism and location
More and more Mexican and international tourists are becoming interested in the Yucatecan coast, as it offers an intimate atmosphere that offers a closer connection to nature.
In addition, the beaches in Yucatan are strategically connected. Their proximity to the city of Merida provides access to the largest airport in the state; the coast is also home to one of the most important harbors in the southeast, which allows exchange between international markets.
The Yucatan coast is at the height of a real estate boom, and this is the best time to invest in the first beachfront residential community: Yucalpeten Resort Marina. Find out more about this innovative project and everything this residential community has in store for you.