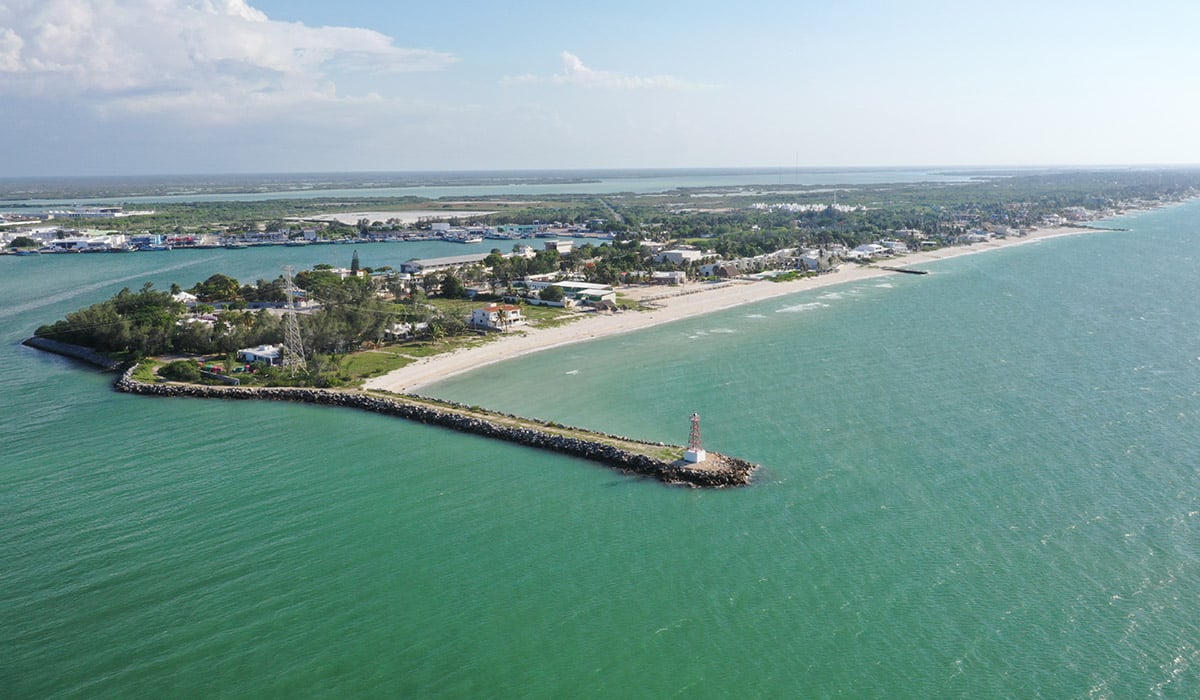 Yucatan is one of the states with the highest economic growth in the country and has enjoyed a real estate boom in recent years that continues to attract new investors. Now, it is time to look to the coast and discover new real estate products by the beach offered in Yucatan. Today, we want you to consider investing in the Yucatan coast, and these are the main reasons:
The privileged location of the Yucatan coast
The Yucatan coast is an accessible place thanks to its privileged location. The closest ports to the Yucatecan capital as Progreso, Chelem, and Yucalpeten are just 20 minutes away from Merida, thus allowing you to enjoy the best of the beach and the city.
For tourism, the location of the Yucatecan coast has incredible benefits as it has maritime, land, and air connections. The Merida International Airport is only 40 minutes away from it, while the Progreso port receives thousands of tourists via cruise ships each year.
National and International Tourism
On the Yucatecan coast, you can find a variety of activities to do. Here, you can spend the day at a beach club relaxing in the sun with a drink in hand, taking a walk on the beach, enjoying a yacht ride, driving a jet ski, shopping, etc.
In addition, you can enjoy regional cuisine in restaurants or visit nearby tourist sites such as the historical center of Mérida, the archaeological zone of Dzibichaltun, the Ria Celestun Biosphere Reserve, or the San Crisanto mangroves.
An excellent cost of the investment
On the Yucatan coast, the cost of investing in a "beachfront" is much cheaper than places like the Mayan Riviera. Being a developing area, the value of the real estate will increase exponentially as this area grows. Therefore, you can invest in a luxury beachfront property with exclusive amenities and services enjoying all the benefits of the coast with a lower budget and a guaranteed capital gain.
Investing in the Yucatan coast is an excellent option for anyone looking for a beachfront investment opportunity. Therefore, we invite you to visit Yucalpeten Resort Marina, the first beachfront residential community in Yucatan. Learn more about this project and encourage yourself to enjoy its benefits.