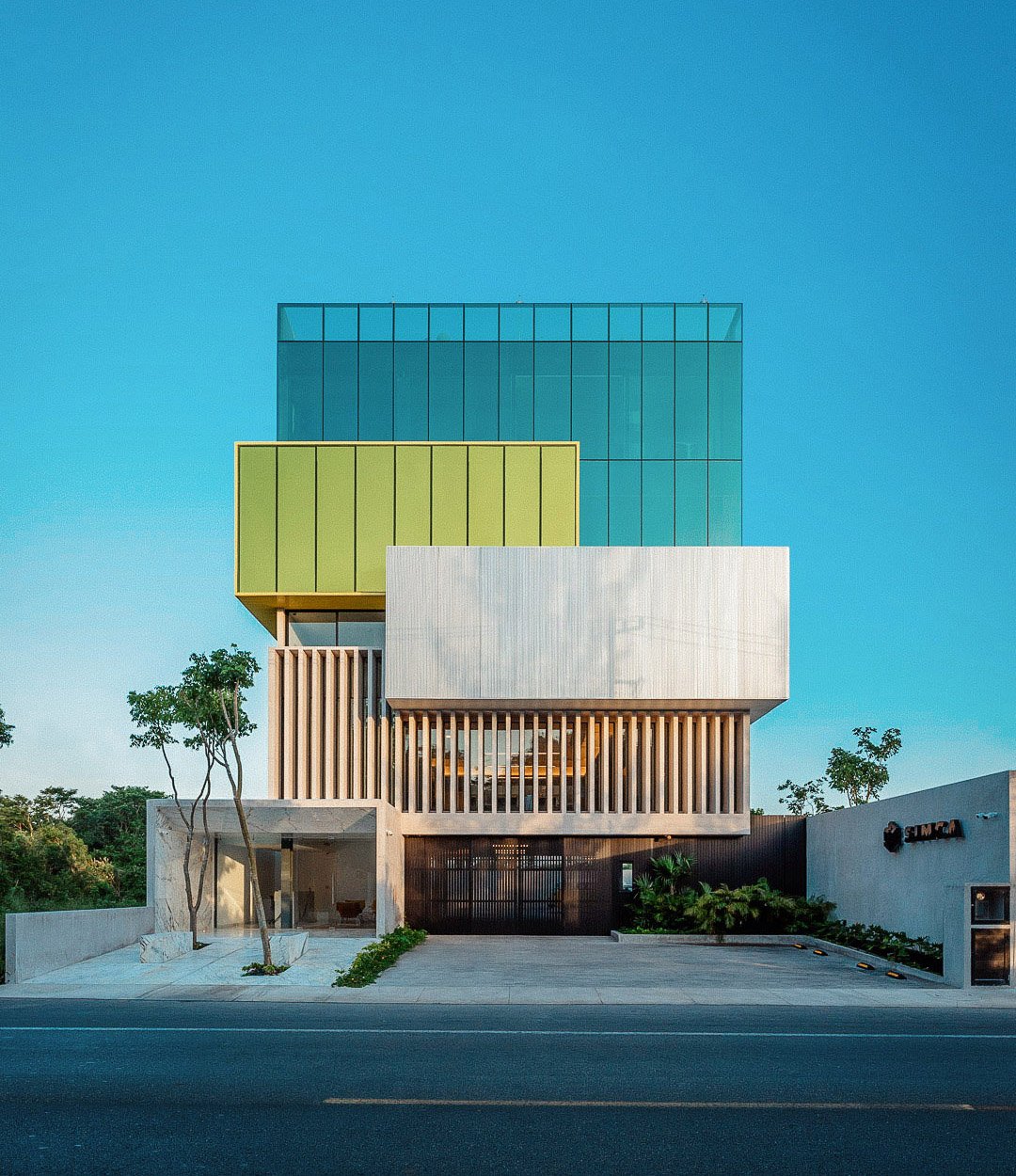 It's all about perspective, about looking beyond. Today, SIMCA Real Estate is renewed and enters a new stage to offer you the best of our services, quality, and innovation. With more than 15 years of experience in the real estate market and more than 3,000 satisfied clients, we want to continue being more than just real estate.
For almost two decades, we have developed real estate projects in the main cities in southeast Mexico, projects that inspire and go further. We have worked in association with the best architects in Mexico to create spaces planned with intelligence, designed with passion, and developed with even the smallest detail in mind, winning international awards and recognitions.
You may be interested in: Querido Tulum from SIMCA Real Estate was nominated for Building of The Year 2021 by ArchDaily
Where some see only land, we see opportunities
Since our inception, we have changed the way we understand real estate. Even in crisis times, we broadened our vision and created SIMCA Opportunities, a series of special promotions that allowed more people to invest and grow with us, despite the circumstances.
At SIMCA, we have developed great success stories over the years as Nortemérida, Singular Joy, Miranda, Marila, Gran Tulum, among many others. Now, we are evolving with a new structure that seeks to strengthen the connection with the real estate sector, our collaborators, and our clients.
You may be interested in: SIMCA's success stories: Quality and confidence for investors
This is SIMCA Real Estate's new structure
This new structure marks the beginning of a new era of innovation to create and continue to offer the best investment opportunities in the market. Within SIMCA, we now have divisions to serve specific needs while maintaining our successful products and services.
Among the divisions, you will find: SIMCA Residential, our quality brand in real estate projects; SIMCA Industrial, our division focused on the development of the industry and the growth of companies; SIMCA Experiences, our property management services; and SIMCA B2B, our division for B2B macro-projects.
Furthermore, we include new divisions such as SIMCA Retail, which specialized in commercial spaces; SIMCA Life that seeks to create a community and offer a better quality of life to our clients; and SIMCA Foundation, where we support various social causes that we believe in and stand for.
Today, we are reinventing ourselves, diversifying, always aiming to innovate while advancing our industry, staff, and clients. Learn more about our available projects in this new stage and discover why SIMCA is more than just real estate.
You may be interested in: SIMCA'S Top Secrets or Why We Offer the Best Real Estate Options